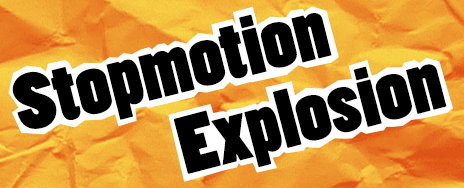 My son, Jonathan, has been interested in different forms of animation so we were thrilled to receive the Stopmotion Explosion Animation Kit to review. As a part of his school curriculum this year, he has been studying video including recording and editing so this was another great addition. He has his own YouTube channel where he usually shares about Minecraft. He has always been a Lego lover as well so this was the perfect fit for him.
Stopmotion Explosion has designed a kit to help interested animators of all ages create high definition stop motion films. The kit includes everything you need to complete your own stop motion films.
If you already have cameras, apps, and editing software that you are familiar with then the book may be all you need but if you're looking to start from the beginning the kit is a great deal. Having some background in making videos, Jonathan felt that it would have been easier for him to use his phone to make a creation. He did like the quality of the camera and the ease of just clicking the button to quickly grab the many images he needed to make his movie.
He took over 400 images to make his 32 second video! It took way longer to complete than he expected. This kit introduces students to serious video animation skills! I think he's only skimmed the surface of what he really could achieve with the Stopmotion Explosion Animation Kit, time and dedication.
Without further ado, please enjoy the art of stop motion animation:
You will also need to have access to these software/computer requirements:
Windows and OS X compatible

Windows XP, Vista, 7, 8, and 10 supported

CD-ROM Drive or other device to download software
Overall, we found this to be a great resource especially for children interested in stop motion animation. Here is Sarah's creation and a little surprise at the end. :)
Find out more about Stopmotion Explosion on Facebook, and Twitter.