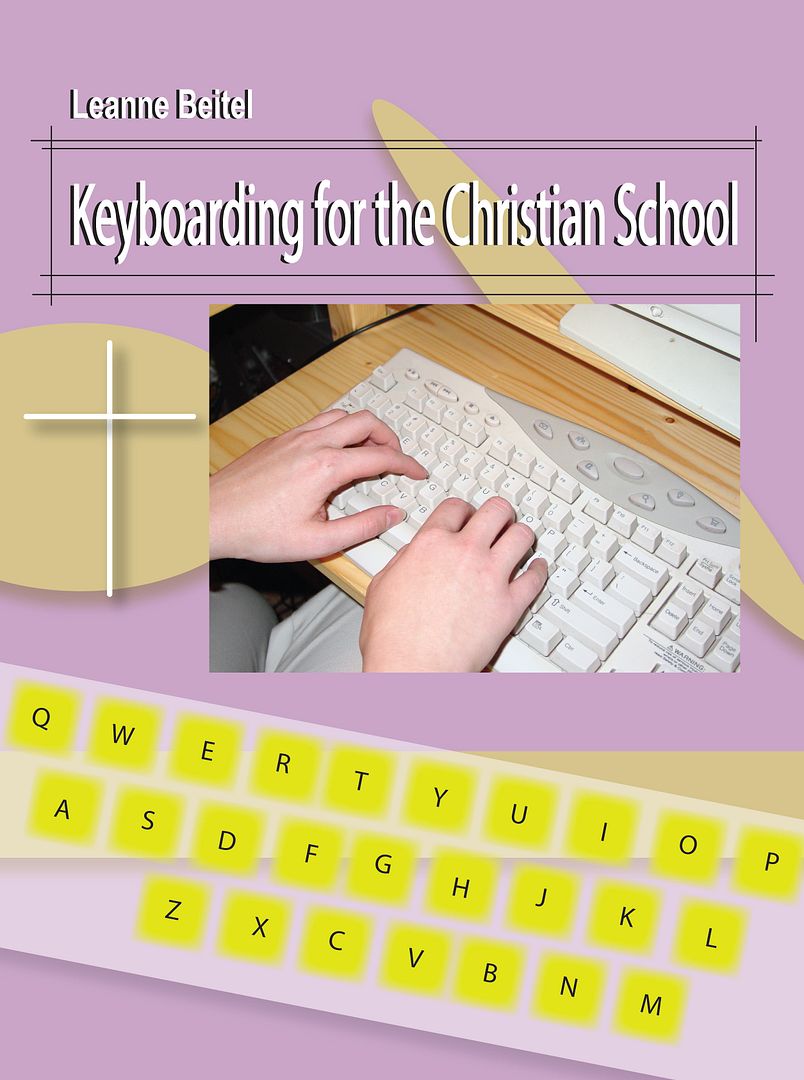 Do you remember taking typing in high school? I do! It was one of my favorite classes actually and I consider myself quite efficient at it. My husband and kids are amazed by my typing skills so they were all for taking this keyboarding course. My children have a little experience with proper hand position and technique since most of our writing papers are typed.
In today's world, you won't see many or any typewriters in use but keyboards are everywhere. Keyboarding for the Christian School is actually what I remember learning in my typing class - same order even but with they key element that sold us immediately. The passages your students practice are from the Word of God. So not only are your children learning the correct finger placement and techniques but they are doing it by typing God's Word therefore aiding in hiding it in their heart! This course is recommended for grades 6th-12th. We also used it with our 4th grader with no problems.
Drawing from fourteen years experience, author Leanne Beitel guides teens in touch typing and basic word processing skills specifically for Christian schools and/or home schools. Keyboarding for the Christian School gives clear directions and brief assignments with the following advantages:
Biblical references for each unit

Gives screen shot examples from Microsoft Word XP

Compares APA and MLA report styles

Uses inspiring sample texts

Includes timings and grading chart

Utilizes commonly-used proofreader's marks

Text copy is formatted in 12 point Times New Roman font for readability
Each lesson is also very quick to finish making it so simple to fit into your daily routine. Your student will learn...
Alphabetic Keys

Numbers and Symbol Keys

Centering

Enumerated Lists

Tabs

MLA (Modern Language Association) Reports

APA (American Psychological Association) Reports

Cover Page

Works Cited

Bibliography

Personal-Business Letters

Business Letters

Envelopes

Proofreader's Marks

Timed Writings

Timing Scale

Tables
Keyboarding For The Christian School is also completely affordable. You can purchase the printable e-book for $15.95. To see what you think before purchasing be sure to visit the freebie page. Also available for purchase are Keyboarding Lesson Plans, Elementary Keyboarding, Columns in Word, and Tables In Word.
**Disclaimer: As a member of The Schoolhouse Review Crew, I received a free e-book. The opinions here are my honest and true evaluation.