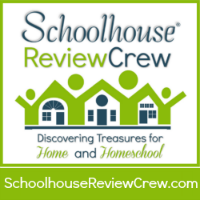 Have you ever wanted to be a part of the Schoolhouse Review Crew? Now is the time! You can find out more about the qualifications and application process here.
The Schoolhouse Review Crew has been a great blessing to our family for several years now. They have provided us with opportunities to review curriculum that we would never heard of or tried because I just do not have the time to research all the homeschool curriculum available.
Please do read the qualifications necessary and pray over your decision before applying and if I can answer any questions, please let me know!