Today's review product is a Hideaway Country Kitchen by Guidecraft. My daughter was over the moon when I told her I was accepted for this review. She just turned eight and loves to play mama! Guidecraft began in 1964 in a small wood shop with just 10 items under their belt. Today, 46 years later, Guidecraft offers over 850 educational toys and furnishings. One of those items is the Hideaway Country Kitchen.
For days on end, my daughter waited patiently for that big box to arrive. Everyday she would ask to check the mail so she could see if a package had been left by the garage door. Finally, the day came and her kitchen arrived! To top it all off, her daddy came home early and began the assembly.
It wasn't long before several family members became involved in the process.
Putting the kitchen together was almost as much fun as the finished product! Special father/daughter bonding time.
My husband, who use to be in the building profession, had nothing but good things to say about the quality of the kitchen as he put it together.
It included many features such as a realistic clock with movable hands.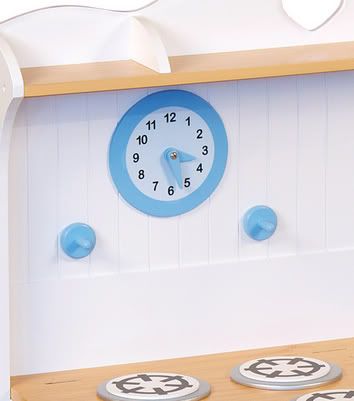 It also included knobs that made clicking noises and beautiful sink.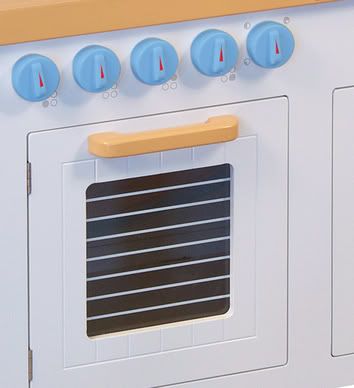 Ta da! Sarah has not left the side of this kitchen since it came! Okay, that is an exaggeration but she really loves it. I put it in the kitchen so every time that I'm cooking she can be there cooking too.
What makes this kitchen unique is it's ability to fold to a depth of only 6". That makes the kitchen very easy to store. I must add that this is a feature that we will probably not put in to use. Sarah would more than likely cry if I packed her kitchen away. Although, during the holiday time, I can see where it would come in handy to have this feature.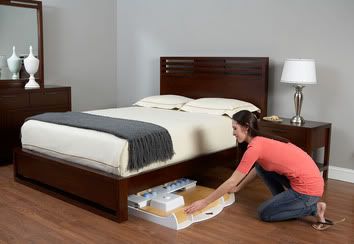 This kitchen can be purchased online at Guidecraft for $200. There are also many other educational toys and furnishings available at the website.
Would our family purchase this? The craftsmanship and quality are very good. Everything is made to look realistic but the price is way above what we would pay. Then again, the smile on my baby's face each day is priceless. This would be a kitchen that would last.

Don't forget to check out what my fellow crewmates thought of Guidecraft's Hideaway Kitchen.

**Disclaimer: I received a free product in exchange for my review. The opinions here are my honest and true evaluation!