This is our 2nd go around at reviewing Speekee TV. You can see the 1st time here. This time we were given a 6 month subscription. Our feelings have not changed since the first time we reviewed Speekee. We LOVE it!! It is a simple and fun approach to learning Spanish with the cutest little mascot.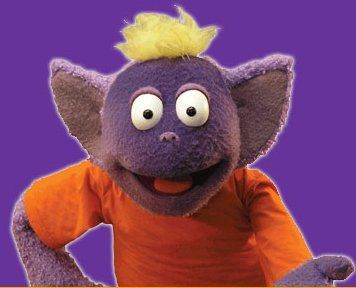 Speekee TV is designed so that children can learn Spanish in their own time and at their own pace. Available only via the web, Speekee TV is loved by children and their parents around the world. Here is what you get with Speekee TV...
10 Episodes of Spanish

Over 150 Minutes Of Pure Spanish Learning

Learn Spanish from real Spanish children in real Spanish locations

Features songs, animation, and puppets

Subtitles in Spanish and English that can be turned on or off

Free activity sheet downloads

Great fun and extremely affective

Created by specialist language teachers

Free optional curriculum

Songs you can't stop singing
Boy is that last statement ever true! The catchy songs will be in your head and you will be singing them without even realizing it all while learning Spanish. All the videos are completely in Spanish so you are receiving the total immersion method. Speekee TV also offers a 40 week Fast Track curriculum that has everything already planned out for you. You can even receive it by email if you want.
We did use the Fast Track curriculum this time around and it felt like it made the program even better for us. I had the lesson plans emailed to me so they were right there waiting whenever I needed them! That is such a wonderful feature of the program. The lessons run 4 days a week and you spend 4 weeks per video on a lesson. Included are craft activities such as making Lupi and Dino puppets and downloadable worksheets. Also included are the sketches that we used to make our puppets come alive.
Speekee FastTrack - Week by Week
Speekee TV is recommended for ages 2-10 and I used it with a 9 and 11 year old. They both enjoyed learning from Speekee. I could see how some older children may think the videos are too elementary but in our house, we all love them - even my 14 year old!
Speekee TV can be purchased for $7.50/month or $60/annually. You can subscribe monthly and stop your subscription at any time. You can even try it out for 2 weeks for free! Speekee is also available on DVD and for schools.
Our family loves Speekee and would recommend this program as a great beginning tool to learning Spanish!
**Disclaimer: As a member of The Schoolhouse Review Crew, I received a free 6 month subscription for my review. The opinions here are my honest and true evaluation.