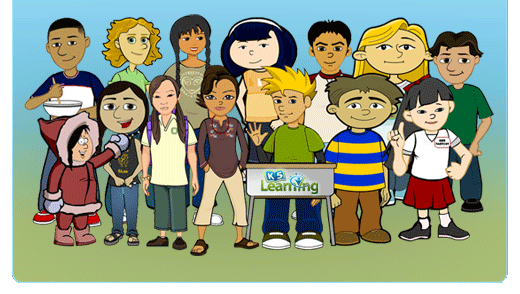 We recently had the opportunity to review K5 Learning. It is an online reading and math enrichment program for children in grades K-5. They also offer spelling lessons.
Sarah, who is in 3rd grade, was the main user of K5 Leaning in our home. She started with an assessment which I felt was pretty accurate to her skill level. I felt that Sarah's assessment was right on where she was grade level. After the assessment, she was then placed in the level that matched her results. I also had my son take the assessment who is in 5th grade and the level he was put in was way too low for his skill. I contacted K5 and they immediately changed his level. Below is a sample of the assessment detail report for reading.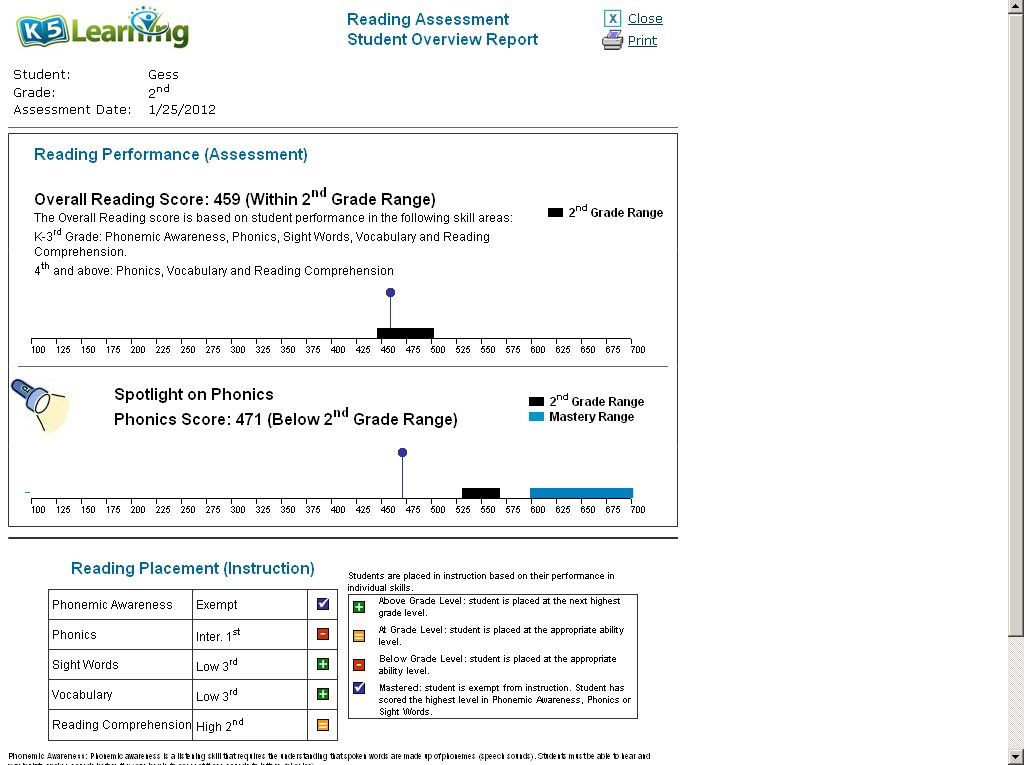 Here are a few screen shots of the math lessons. They are beautiful in color and really fun for kids. The math facts portion was Sarah's least favorite but sometimes you just have to do what you don't like! For additional practice, there is a section of worksheets available too.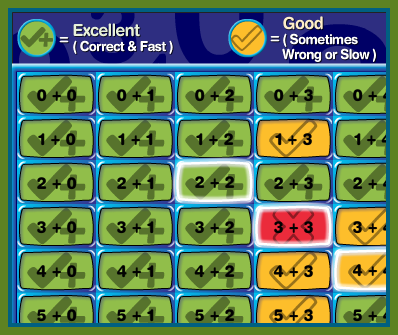 The parent dashboard was really simple to navigate and the place to go to find the detailed reports showing your child's results.
Overall we were really impressed with the lessons of K5. Sarah has requested to continue her lessons and we are praying over continuing. We are a busy, on the go family and this has been the perfect fit for us. She can do it wherever - at grandmas, at the doctor's office, at soccer practice. I love the convenience factor. I also love the reports and the constant contact that the company gives. I felt that they really cared about my child's level of success and went above and beyond to make that known.
From the website...
K5 includes

4 reading and math programs
K5 Reading
helps kids become strong readers and develop a love of reading. This award-winning program covers phonemic awareness, phonics, sight words, vocabulary and reading comprehension.
K5 Math
is an award-winning program which builds self confidence and a deep understanding of math concepts. K5 Math covers numbers and operations, geometry, measurement (including time and money), algebraic thinking and data analysis.
K5 Spelling
is an advanced vocabulary program which improves language skills one word at a time. We feature adaptive instruction, automatic word generation, an optimized visual interface, and a 150,000+ word database.
K5 Ma
th Facts
uses adaptive technology to help kids develop instant recall of basic addition, subtraction, multiplication and division facts. Progress on each and every math fact is monitored until mastery is obtained.
The only drawback for us is the price. $25 per month is steep for our family. The better option is to pay annually for $199 but coming up with that kind of money up front is tough too. I do like the fact that for each additional child, they give a discount.
You can try K5 learning out for 14 days for free yourself! There is no credit card required, no obligation, and you receive free assessments for your children as well. So, go here to see if K5 is right for your family! There is also a detailed video you can watch here.
**Disclaimer: I received free trial subscription in exchange for my review. The opinions here are my honest and true evaluation!