We had the opportunity to review a new bible curriculum by Classical Academic Press called God's Great Covenant - New Testament 1. This curriculum is designed for grades 4 and up. All of my children participated and they are in grades 8, 5, and 3. I was shocked at how much we learned in just the first few lessons.
In
God's Great Covenant, New Testament 1: A Bible Course for Children
, students will follow the story of Jesus, the Messiah and King, as He is born and fulfills all God's promises. But Jesus does not arrive as people expected. The people were looking for a mighty warrior to deliver them from the oppressive Roman government. Instead, He came as the suffering Savior, who would die as the sacrifice for sin and death. He was building a kingdom that was not of this world—it was the kingdom of God. He is the Son of Man, God's Servant, the Messiah, and the Son of God. Each of the four units in this text emphasizes one of these names of Jesus.
God's Great Covenant, New Testament 1
teaches the Gospels to students in fourth grade and up, using stories, worksheets, memory verses, devotional guides, quizzes, and a little boy named Simon. In the introductions to the text, students will also learn about the historical, cultural, and geographical setting of the New Testament. This book is a most comprehensive and heartfelt study of the Gospels, and many parents and teachers will find themselves learning along with their students.
That last statement could not be more true! I love how this study is laid out and it is so full of Biblical history, geography, theology, and more. You will study fulfilled prophecies as you learn more about Jesus and some of the many names He has - the Son of Man, God's Servant, The Messiah, and The Son of God.
It includes 4 units which are introduced to you by Simon who is your tour guide and a fictional character living during the times you are studying....
Jesus, the Son of Man, has come...To Live Among His People

Jesus, God's Servant, has come...To Proclaim the Good News

Jesus, The Messiah, has come...To Teach About God's Kingdom

Jesus, The Son of God, has come...To Conquer Sin and Death
Each unit is broken down into 36 weekly chapters that each include...
A memory page that includes a weekly memory verse, key facts chart, fulfillment of prophecy section

A thought-provoking "Think About It" question that encourages children to consider how to relate to God in their own lives

A worksheet and quiz
At the end of each unit there is a memory verse worksheet, devotional guide, and a day in the life of Simon story such as what it would be like to go a day at synagogue school. MP3 audio files of the chapters are available along with the student book and teacher edition.

The t

eacher's edition

is a full copy of the student text, and also provides answer keys and teacher's notes with additional factual information to expand upon the historical, geographical, cultural, and theological concepts introduced in the text. I have to admit, I did not look at the teacher's manual very often. By clicking on the links that follow, you can see/hear samples of each.
You can purchase each item individually or as a bundle. The student text can be purchased here for $26.95, the teacher edition can be purchased here for $29.95, the mp3 audio files can be purchased here for $9.95. You may also purchase the bundle here which includes all three for $56.95 - a savings of 15%!
Here are a few samples of the worksheets included in the student text which is consumable.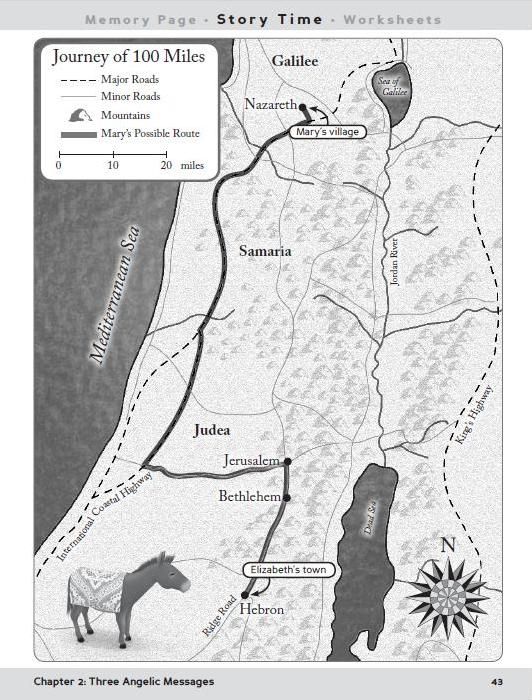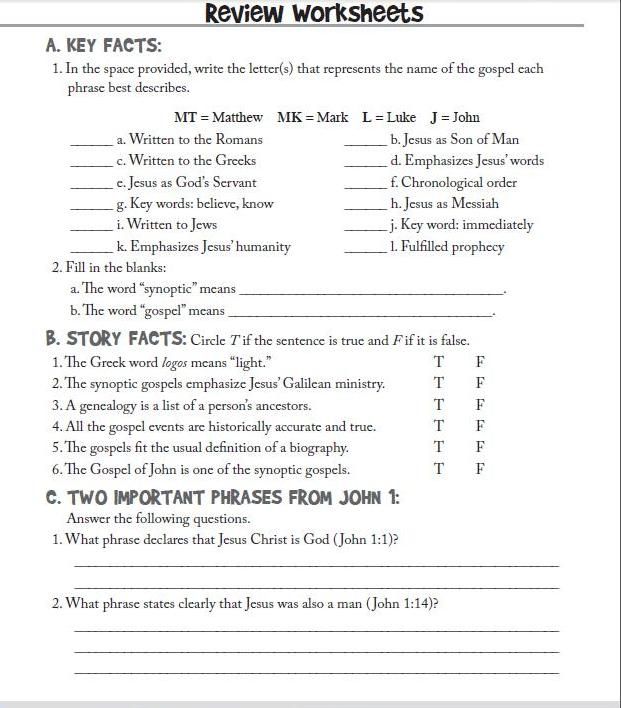 Here are a few samples of what the teacher edition looks like. The smaller rectangle is an exact copy of the student book.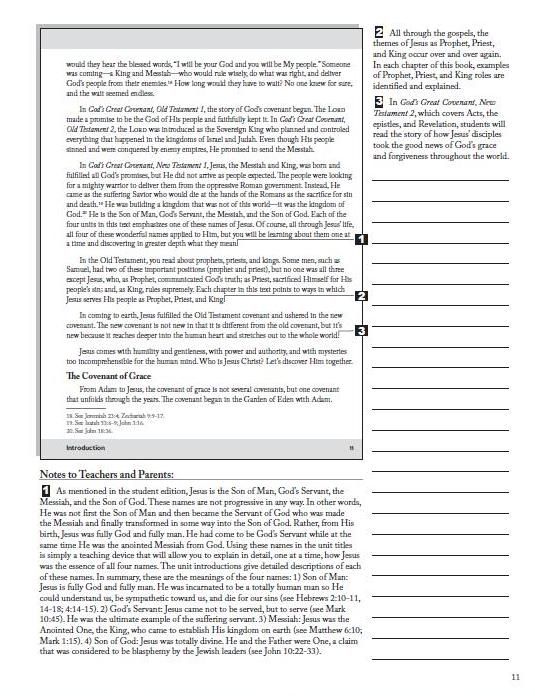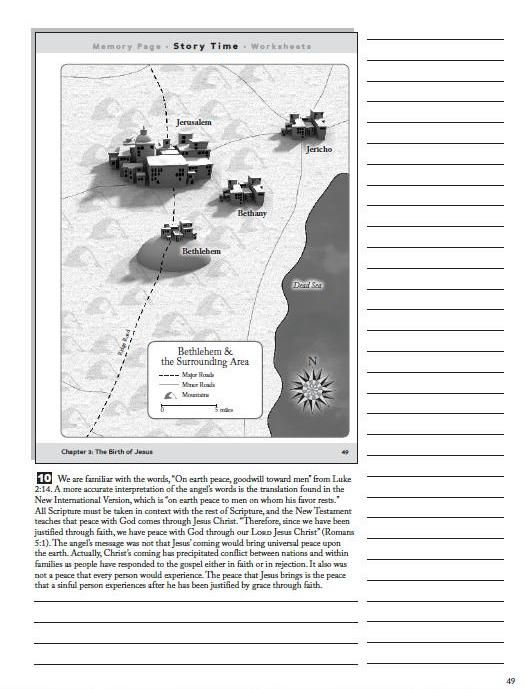 I have never seen such an in depth Bible curriculum before and cannot wait to go back for The Old Testament sets. Way to go Classical Academic Press!
**Disclaimer: I received a free bundle set of this curriculum in exchange for my review. The opinions here are my honest and true evaluation.